Advantages of Sheet Metal Fabrication
Better Durability. Sheet metal parts can be used for prototyping and end-use applications.

Higher cost-efficiency. Customers can order in precise quantities for production.

Stronger properties. Sheet metal materials offer a broad range of mechanical properties.

Shorter lead time. Your order can be finished and delivered in just a few days.
Our Services
As one of the most common manufacturing processes, sheet metal fabrication forms thin, flat pieces of metal into structures using a range of techniques. Below are the major services RapidDirect provides: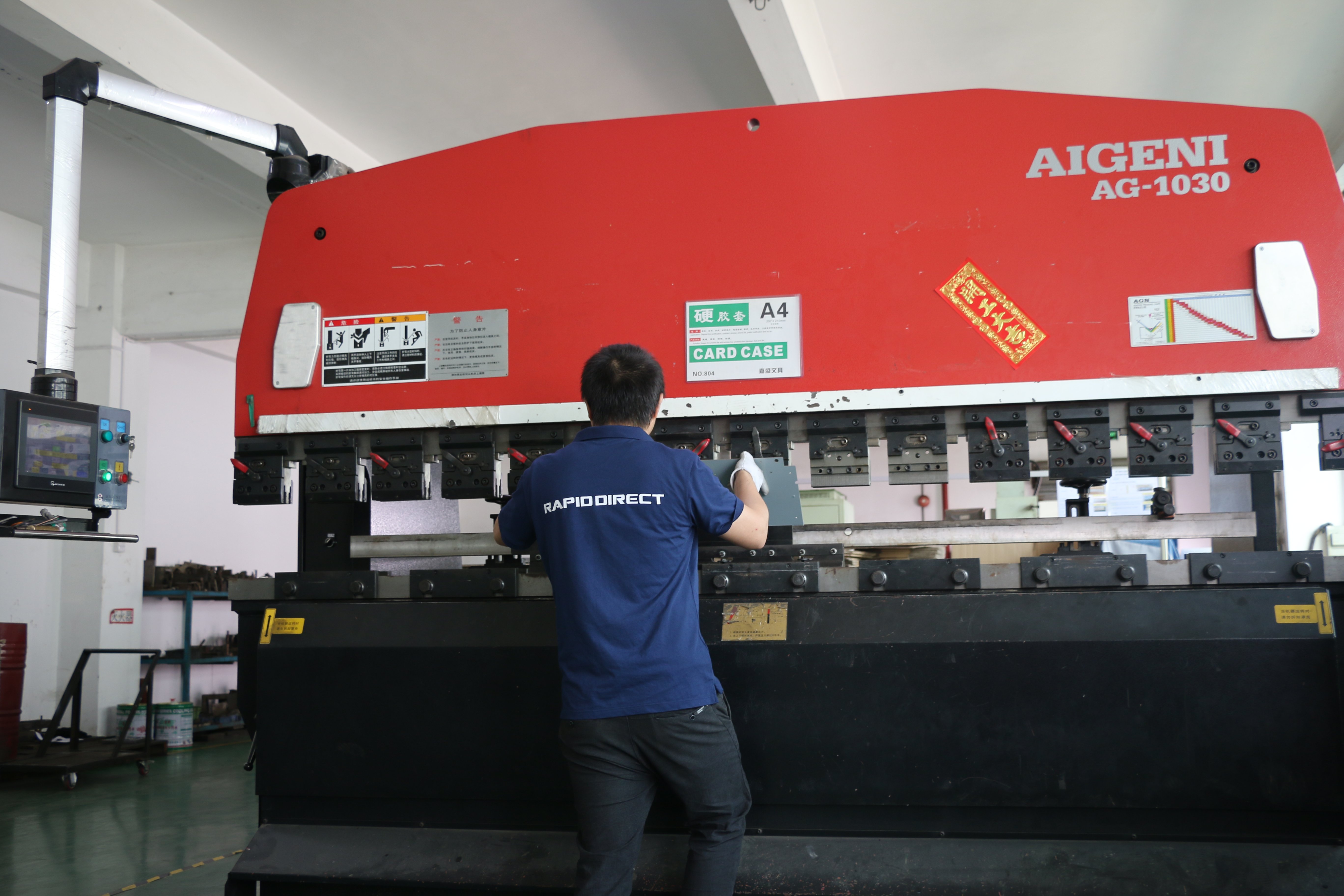 Punching
The punching process fits a sheet of metal in between a punch and a die mounted inside a press. Both the punch and die have the same shape, though they vary incrementally in size so that when the punch is pressed into the die, a hole or depression is created in the sheet metal.
Cutting
In sheet metal fabrication, tools are used to cut sheet metal to size. For softer metals, manual tin snips are available, but in general, more sophisticated cutting tools such as high-velocity water jets, lasers, and plasma cutting tools are more common for industrial manufacturing.
Stamping
In the stamping process, a piece of sheet metal stock is placed into a stamping press which forms the metal into the desired net shape using male and female dies.
Our Capabilities
Materials
Sheet metal fabrication is limited by the material of the sheet stock. The most common materials are steel (especially stainless steel), aluminum and copper. At RapidDirect, we offer a range of grades for each material:
| | | | | |
| --- | --- | --- | --- | --- |
| Steel | Stainless Steel 301 | Stainless Steel 316/316L | Stainless Steel 304 | Stainless Steel 1018 |
| Aluminum | Aluminum 5052 | | | |
| Copper | Copper 101 | Copper C110 | Copper 260 (Brass) | |
* For more details and specific parameters, please consult our specialist.
Finishes
After sheet metal has been formed into the right shape, it's surface finishing's turn. Surface finishing treatments not only alter the aesthetic finish of metal components but also change the part's properties, enabling wear-resistance, better conductivity and more.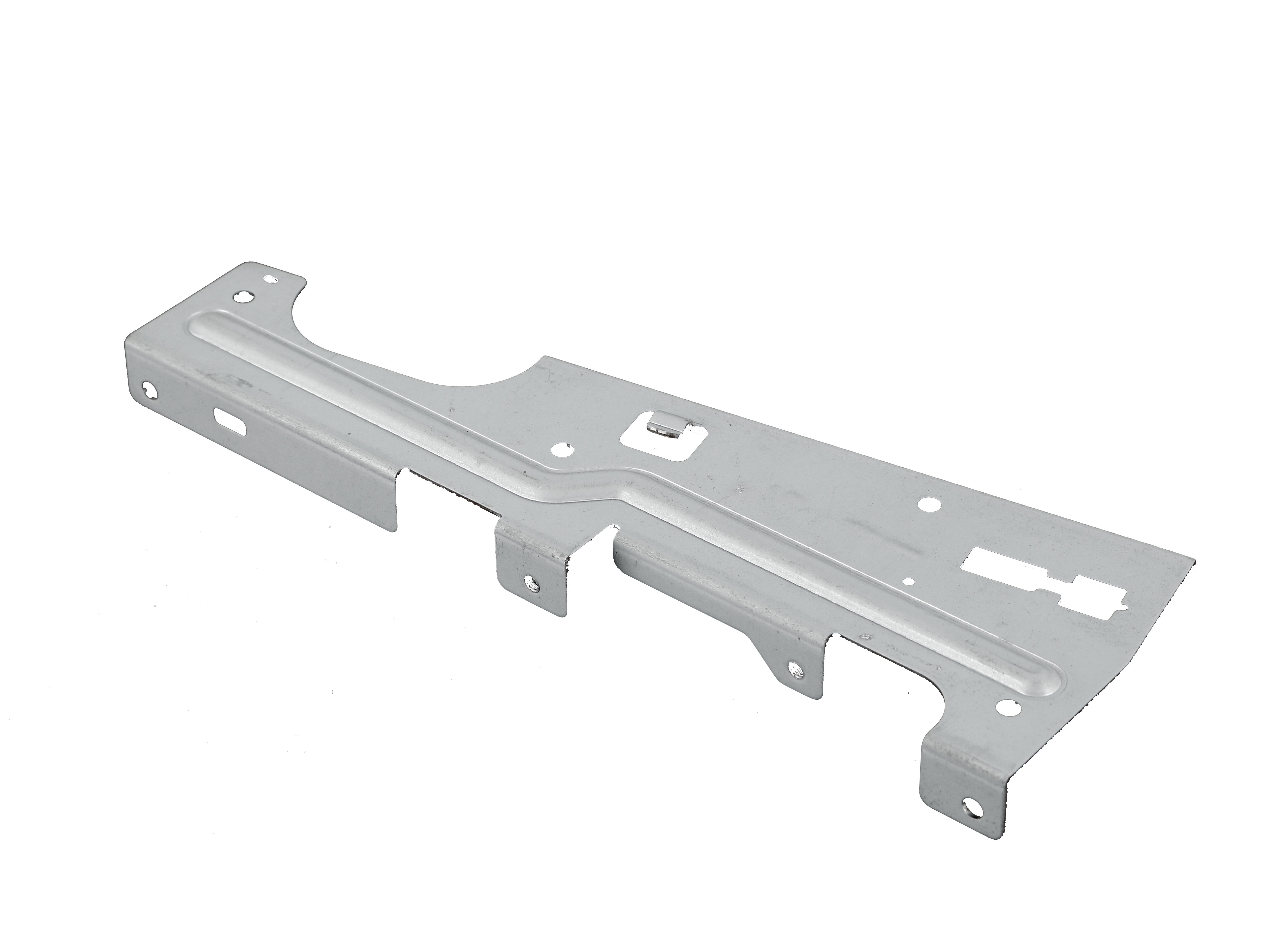 Bead Blast

Powder Coat

Anodization (Type II or Type III)

Chemical Film (Chromate Conversion Coating)

Custom
Tolerances
At RapidDirect, the standard tolerance for cutouts is +/- 0.020'' and +/- 2 degrees for bends. A higher level of tolerance is capable of achieving, but please understand that it often incur longer production times and higher costs.
Why Sheet Metal Fabricating At RapidDirect?
Professional - RapidDirect has a team of engineers that is ready to help you prototype or produce any sheet metal piece or product.

Cost-efficient - With the help of RapidDirect's network of Sheet Metal Fabricators, your pieces can be produced at a very competitive price.

Time-saving - There are 50 sets of sheet metal fabrication machines at RapidDirect, ensuring a shorter lead time for your prototype, piece, or finished products.

One-stop solution - As a static piece or part of a mechanical process, sheet metal offers a broad range of custom sheet metal fabrication solutions for any complexity.
Ready to Start Production?
Leave us your message below to get an instant cost estimate and feedback on manufacturability.