Rapid Prototyping Service
RapidDirect specializes in the custom production of high-quality and cost-effective prototypes.
Currently, we provide 3 kinds of rapid prototyping services: SLS, SLA, and DMLS. In addition, there is a wide range of materials to meet every requirement of our customers.
We dedicate to help you implement the process from drawing or 3D model to production. Scroll down for products and service introduction.
Advantage of Rapid Prototyping
Get your product to the market faster than your competitor.

Help make adjustments in design, materials, manufacturability, etc.

Create multiple versions with different colors, surface textures, and finishing processes.
Our services
There are 3 kinds of 3D Printing services available at RapidDirect: SLS, SLA, and DMLS. Helping you implement the process from drawing or 3D model to production more rapidly.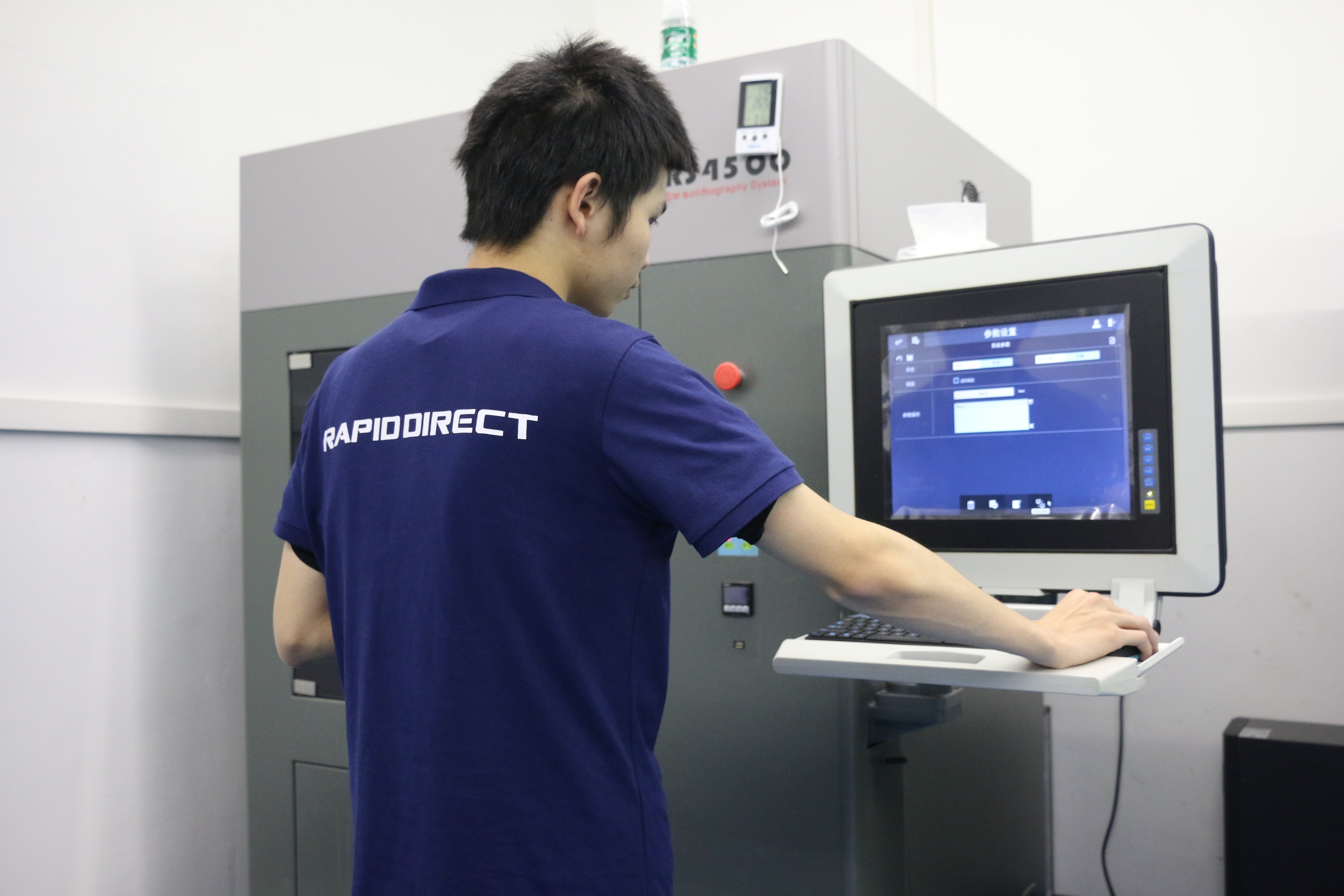 SLA (Stereolithography)
Stereolithography (SLA) is an additive manufacturing process that belongs to the Vat Photopolymerization family. In SLA, an object is created by selectively curing a polymer resin layer-by-layer using an ultraviolet (UV) laser beam. The materials used in SLA are photosensitive thermoset polymers that come in a liquid form.
SLS (Selective Laser Sintering)
Selective laser sintering (SLS) is an additive manufacturing (AM) technique that uses a laser as the power source to sinter powdered material (typically nylon/polyamide), aiming the laser automatically at points in space defined by a 3D model, binding the material together to create a solid structure.
DMLS (Direct Metal Laser Sintering)
Direct Metal Laser Sintering (DMLS) is an additive manufacturing method. It creates parts additively by sintering fine metal powder particles, to fuse them together locally. Like in the SLS process, your metal part will be created layer by layer, according to your 3D model.
Why 3D Printing at RapidDirect?
Using RapidDirect ensures that your Rapid Prototyping Project is created using the latest 3D Printing technologies.

RapidDirect offers the widest range of materials for your product. We can guide you to the best material for your project.

There are multiple finishing options for the material you choose. RapidDirect can guide you through these options.

Get your Rapid Prototype Project or product within 48 Hours. Our team is ready to help you now.

Quotes and lead times estimates are easy to get going.