Advantages of 3D Printing Technology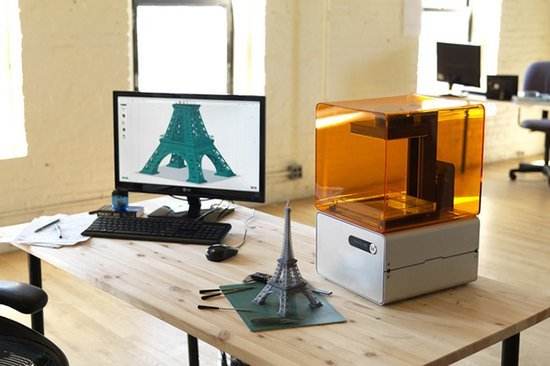 Economies of scale are the invisible forces that support modern industrial economies. Factories and production lines are the features of mass production in modern industrial societies.In order to recoup the initial investment in design and production, the company must sell a large number of products in order to benefit from the initial investment.Mass production therefore sacrifices product diversity.3D printing is characterized by small batch and customization, which reduces the risk and cost of bringing new products to market. Through specific analysis, we believe that 3D printing technology contains the following advantages.
Infinite of 3D printing design
Traditional manufacturing techniques and artisans produce limited shapes, and the ability to make shapes is limited by the tools used.For example, traditional wooden lathes can only make circular objects, rolling mills can only make parts assembled with milling cutters, and molding machines can only make moulded shapes.However, 3D printers can break through these limitations, open up huge design space and produce products that are difficult or even impossible to process with traditional techniques.
Improve product design
The prototype is the first draft of a product that helps designers, engineers, and manufacturers go through multiple iterations to really experience the look and feel of the product. Traditional prototypes are hand-made from foam or clay, and conceptual models are quickly created through 3D printing, allowing better communication between designers and customers. In traditional industrial manufacturing, if a design concept is defective after the product is produced, the enterprise needs to bear a large amount of waste cost of materials. Using 3D printing technology to make conceptual models can quickly adjust the initial design and continuously improve.
No assembly required
3D printing has the feature of being one piece, which can significantly help reduce labor and transportation costs. Traditional mass production is based on industrial chains and assembly lines. In modern factories, machines produce identical parts that are then assembled by workers. The more components a product has, the longer both the supply chain and the product line will be, and the more time and cost it will take to assemble and transport it. The integrated forming feature of 3D printing eliminates the need for reassembly, which shortens the supply chain and saves labor and transportation costs.
Raw materials saving
Traditional metal processing has a staggering amount of waste, with some refined production resulting in 90% of the raw materials being discarded. The amount of waste of 3D printers will be significantly reduced. With the progress of printing materials, 3D printing "net forming" manufacturing will become a more economical and environment-friendly processing method.
The infinite combination of materials
Traditional manufacturing machines are difficult to fuse multiple raw materials in the cutting or molding process, and 3D printing materials can be arbitrarily combined to produce desired performance structures. For example, nylon-glass fiber or nylon-carbon fiber composite material can improve the mechanical properties of nylon, and adding 50% titanium metal into nickel alloy powder can significantly improve the performance. Currently, researchers are conducting research and development of new composite materials such as carbon nanotubes and graphene.
Product show
Factory show